After walking for 4 days straight, I finally reached Nijmegen using the famous Via Gladiola. I walked 200 kilometers in total. I didn't realize exactly how much this is until I actually walked them.
But alas, I did it: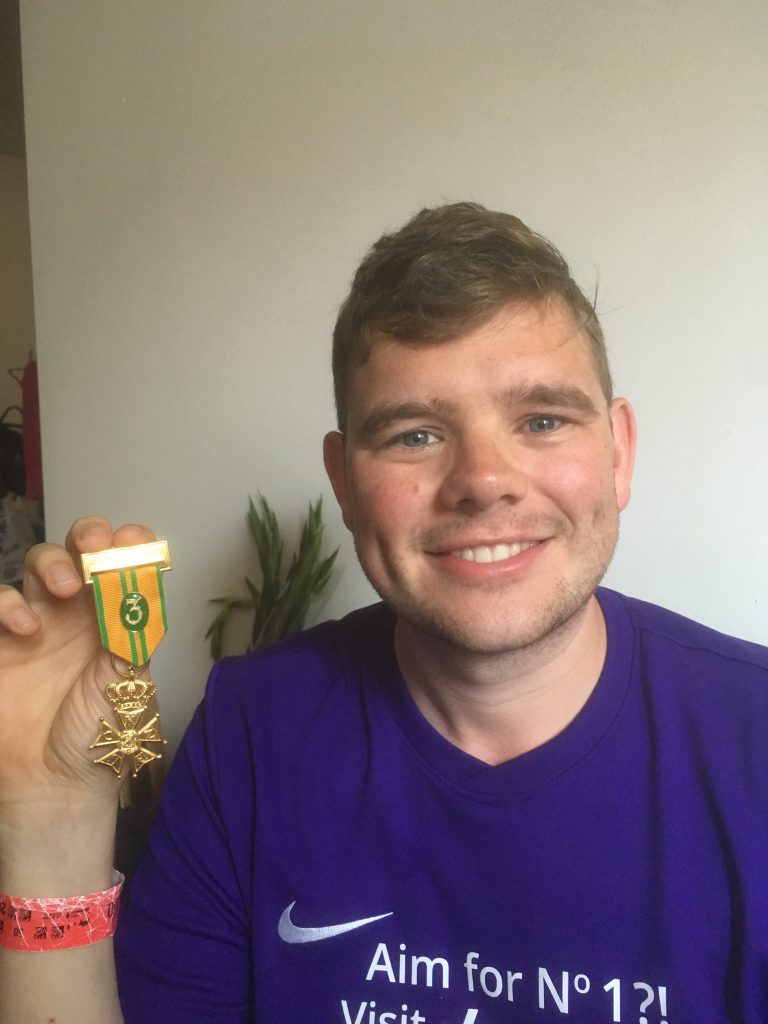 I want to thank Omar for walking and training with me for this whole journey.
I want to thank my girlfriend for the amazing support. She cooked, cared and punctured my blisters. She is amazing.
And I want to thank Yoast for the support they gave alongside the route in Wijchen and for sponsoring our t-shirts and signup fee.
Without these awesome supporters, I wouldn't have been able to do this. Or without all the supporters alongside the route.